!BODY bgcolor="#000000" text="#c0f0c0" link="#00d0d0" vlink="#ff0000">
---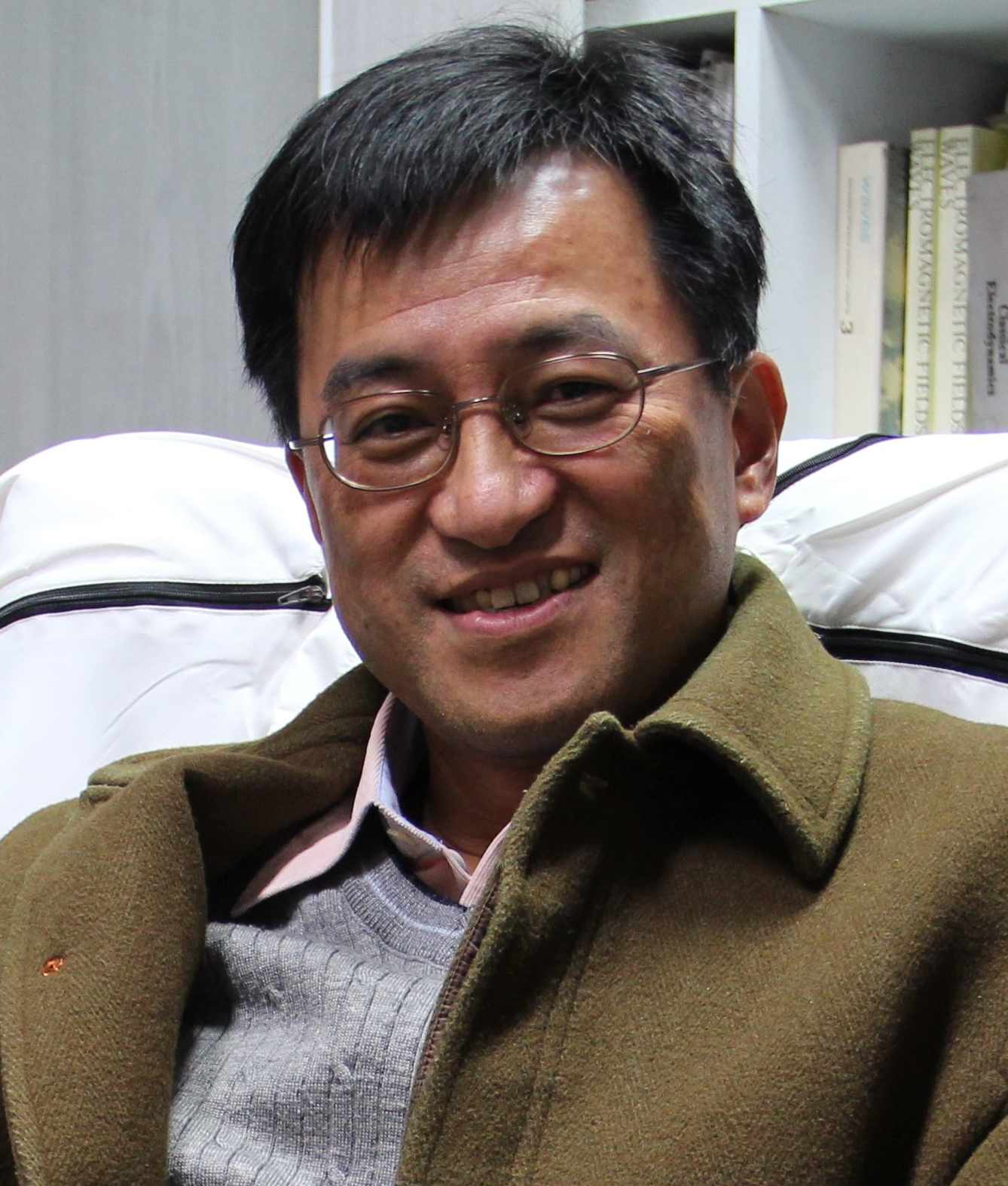 <!IMG src="sg060627.jpg" height=240 align=right> <!IMG src="HK050623a.jpg" height=320 align=right> <!IMG src="AGF00007.GIF" height=220 align=left> <!IMG src="9908.me.bmp" height=220 align=left>
Chang, Hsiang-Kuang
Professor
Institute of Astronomy
National Tsing Hua University
Hsinchu 30013, Taiwan
---


    Tel: 886-3-5742952 
    Fax: 886-3-5723052
    E-mail: hkchang @ mx. nthu. edu. tw
    Office location: Rm 511, General Bldg II, NTHU


---

These are courses that I offer. Lecture notes for those courses without links can be found via iLMS at NTHU.

General Physics (I)
General Physics (II)
General Astronomy (I)
General Astronomy (II) <!li><!a href="http://crab0.astr.nthu.edu.tw/~hchang/GL/index.html">
---

Research interests:
Compton Spectrometer and Imager (COSI)

Pulsars (PSR)
Anomalous X-ray Pulsars (AXP) and Soft Gamma Repeaters (SGR)
X-ray binaries (XRB)
Supernova Remnants (SNR) and Cosmic Rays (CR)
Galactic 511 keV emission
Active Galactic Nuclei (AGN)
Gamma Ray Bursts (GRB)
Search for white dwarf p-mode oscillation
Trans-Neptunian Objects (TNO)
---

Publications ...
---

Major academic services:
<! Vice Chair, Department of Physics, National Tsing Hua University, 2006 - 2008>
Chair, Department of Physics, National Tsing Hua University, 2008 - 2011
Director, Institute of Astronomy, National Tsing Hua University, 2008 - 2011
President, Astronomical Society of the Republuc of China (ASROC), 2008 - 2011
Associate Vice President for Academic Affairs, National Tsing Hua University, 2011 - 2014 <! Deputy Director, NTHU Press, 2011 - 2014>
Vice President for General Affairs, National Tsing Hua University, 2014 - 2015 <! Director, Center for Environment Protection, Occupational Safety and Sanitation, National Tsing Hua University, 2014 - 2015>
---

A brief story:
born in Taipei, Taiwan, 1964
Bachelor of Science in Physics, Department of Physics, National Tsing Hua University (NTHU), Hsinchu, Taiwan, 1987
Master of Science in Physics, Institute of Physics, National Taiwan University (NTU), Taipei, Taiwan, 1991
Doctor of Natural Science in Astronomy, Institute of Astrophysics and Extraterrestrial Research, Bonn University, Bonn, Germany, 1994
Postdoctoral Research Associate, Los Alamos National Lab, USA, 1994 - 1996
NSC Postdoctoral Fellow, Department of Physics, National Tsing Hua University, 1996 - 1997
Assistant, Associate and Full Professor of Astronomy, National Tsing Hua University, 1997 - present
---
---
<!table color=#fff0ff> <!tr valign=center> <!td> <!ul type=square> <!li><!a href="http://www.usatoday.com"> <!li><!a href="http://www.cnn.com"> <!li><!a href="http://dailynews.sina.com/"> <!li><!a href="http://www.chinatimes.com.tw/"> <!li><!a href="http://www.udnnews.com.tw/"> <!A href="http://www.phys.nthu.edu.tw/~hkchang/bookmarks.html"> <!hr>

<!IMG src="icons/link.gif"> <!A href="phys87/index.html">
---
<!A href="mailto:hkchang@phys.nthu.edu.tw">hkchang @ mx. nthu. edu. tw, Hsinchu