Home
In 2001, the ASTROD Symposium and Workshop series on Laser Astrodynamics, Space Test of Relativity and Gravitational-Wave (GW) Astronomy was initiated to bring together researchers from diverse subfields of physics, astrophysics and solar-system exploration, having in common an interest in cosmology, gravitation, fundamental physics, and solar-system physics, for promoting collaborative space activities and exploring possibilities for the next 30-50 years for conducting gravitational experiments in space that would utilize the new and also much improved existing capabilities. Meetings have been devoted to development and innovative ideas for space-based experiments on the following topics:
Astrodynamics, ephemeris, and mission orbit design/simulation;
Solar-system measurement and solar-system-parameter determination;
Tests and empirical foundations of relativistic gravity;
Detection of gravitational waves and gravitational-wave astronomy;
Solar seismology and solar models;
Technological development for space laser ranging and laser experiment in space -- Laser Technologies (ranging, communication, interferometry), Frequency Standards, Drag-free Technologies, etc.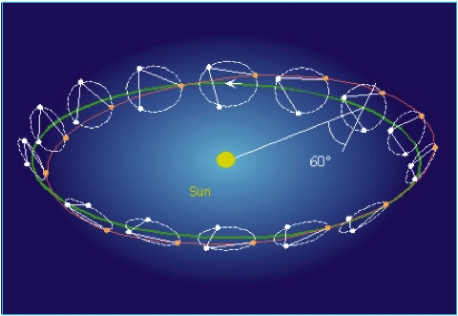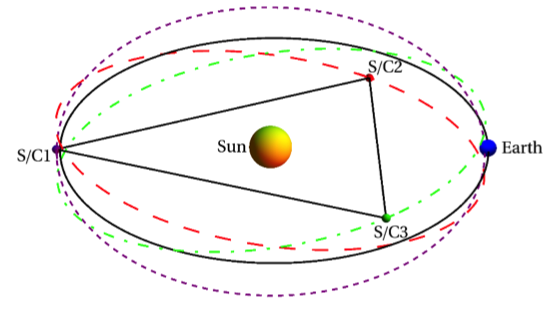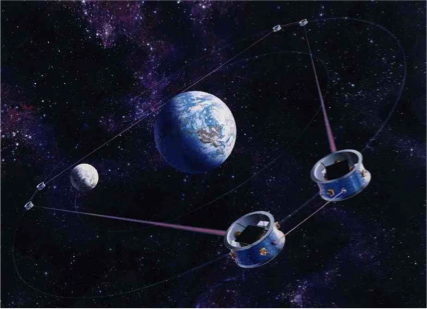 With the direct measurement of GWs from black hole (BH) binaries by LIGO and the success of drag-free demonstration by LISA Pathfinder in the centennial celebration of the genesis of general relativity, we are fully ushered into the age of GW astronomy and the direct observation of BHs. The space detection of GWs will have the best S/N ratio. The science goals are the detection of GWs from (i) Supermassive Black Holes; (ii) Extreme-Mass-Ratio Black Hole Inspirals; (iii) Intermediate-Mass Black Holes; (iv) Galactic Compact Binaries and (v) Relic GW Background, together with tests of relativistic gravity and cosmological models.
In this Second ASTROD International Workshop (AIW2), we concentrate on the GW detection in space. All the present active space GW proposals (New LISA, DECIGO, TAIJI, TIANQIN and ASTROD-GW arXiv:1610.01148 [pdf]) will be discussed. It is open to all the scientists of various fields who have interests.
Some of the previous ASTROD meetings can be found in www.astrod.wikispaces.com. Also, if you are interested in the two-day GW Workshop in Taipei preceding the AIW2, please look at: The 3rd KAGRA International Workshop (KIW3), May 21-22 (2017), Academia Sinica, Taipei.
Invited Speakers
Masaki ANDO (Tokyo University) - Science and Design of DECIGO and B-DECIGO
Martin Hewitson (Albert Einstein Institute Hannover) - LISA Pathfinder and LISA
Hsien-Chi Yeh (Sun Yat-sen University) - TIANQIN space GW Mission
Organizing Committee
Ling-Wei Luo (National Tsing Hua University)
Wei-Tou Ni (National Tsing Hua University)
Sheau-shi Pan (Industrial Technology Research Institute)
An-Ming Wu (National Space Organization)
Hwei-Jang Yo (National Cheng-Kung University)
Assistant
Previous Meetings
First International ASTROD School and Symposium on Laser Astrodynamics, Space Test of Relativity and Gravitational-Wave Astronomy, Beijing, Septemer 13-23, 2001
First International ASTROD Workshop on Laser Astrodynamics, Space Test of Relativity and Gravitational-Wave Astronomy, Nanjing, 2002
Second International ASTROD Symposium on Laser Astrodynamics, Space Test of Relativity and Gravitational-Wave Astronomy, Bremen, June 2 - 3, 2005
Third International ASTROD Symposium on Laser Astrodynamics, Space Test of Relativity and Gravitational-Wave Astronomy, Beijing, July 14 - 16, 2006
Fourth International ASTROD Symposium on Laser Astrodynamics, Space Test of Relativity and Gravitational-Wave Astronomy, Bremen, July 16 - 17, 2010
Fifth International ASTROD Symposium on Laser Astrodynamics, Space Test of Relativity and Gravitational-Wave Astronomy, Bangagore, July 11 - 13, 2012
Contacts
Ling-Wei Luo

Postal Address: 101, Section 2 Kuang Fu Road, Hsinchu, Taiwan 300, R.O.C. Department of Physics, National Tsing Hua University
Tel: +886-3-5715131 ext. 33278
Fax: +886-3-5723052
E-mail: lwluo@mx.nthu.edu.tw
Sponsors